Actualités
| 2022/09/08 11:12 |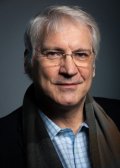 | 2022/04/08 13:48 |

| 2022/03/25 16:59 |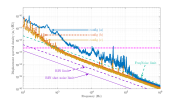 > Toutes les actualités...
Publications
Weight of single and recurrent scattering in the reflection matrix of complex media
Brütt, C., A. Aubry, B. Gérardin, A. Derode, and C. Prada
Physical Review E 106, no. 2 (2022)

Diffraction grating with space-time modulation
Pham, K., and A. Maurel
Journal of Computational Physics 469, 111528 (2022)

Transition from Phononic to Geometrical Mie Modes Measured in Single Subwavelength Polar Dielectric Spheres
Abou-Hamdan, L., L. Coudrat, S. Bidault, V. Krachmalnicoff, R. Haïdar, P. Bouchon, and Y. De Wilde
ACS Photonics 9, no. 7, 2295-2303 (2022)

Roadmap on wavefront shaping and deep imaging in complex media
Gigan, S., O. Katz, H. B. De Aguiar, E. R. Andresen, A. Aubry, J. Bertolotti, E. Bossy, D. Bouchet, J. Brake, S. Brasselet, Y. Bromberg, H. Cao, T. Chaigne, Z. Cheng, W. Choi, T. čižmár, M. Cui, V. R. Curtis, H. Defienne, M. Hofer, R. Horisaki, R. Horstmeyer, N. Ji, A. K. Laviolette, J. Mertz, C. Moser, A. P. Mosk, N. C. Pégard, R. Piestun, S. Popoff, D. B. Phillips, D. Psaltis, B. Rahmani, H. Rigneault, S. Rotter, L. Tian, I. M. Vellekoop, L. Waller, and Wan
Journal of Physics: Photonics 4, no. 4, 042501 (2022)
> Toutes les publications...