Actualités
| 2020/11/26 10:28 |
| 2020/11/24 17:13 |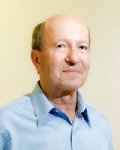 | 2020/10/07 11:46 |

> Toutes les actualités...
Publications
Adaptive-glasses time-domain FFOCT for wide-field high-resolution retinal imaging with increased SNR
Scholler, J., K. Groux, K. Grieve, C. Boccara, and P. Mecê
Optics Letters 45, no. 21, 5901-5904 (2020)

Dirac cones and chiral selection of elastic waves in a soft strip
Lanoy, M., F. Lemoult, A. Eddi, and C. Prada
Proceedings of the National Academy of Sciences, 202010812 (2020)

Curved-field optical coherence tomography: Large-field imaging of human corneal cells and nerves
Mazlin, V., K. Irsch, M. Paques, J. A. Sahel, M. Fink, and C. A. Boccara
Optica 7, no. 8, 872-880 (2020)

Triggering granular avalanches with ultrasound
Léopoldès, J., X. Jia, A. Tourin, and A. Mangeney
Physical Review E 102, no. 4 (2020)
> Toutes les publications...