Actualités
| 2020/09/03 17:08 |

| 2020/09/02 16:29 |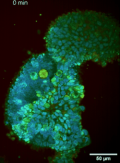 | 2020/07/23 19:05 |
> Toutes les actualités...
Publications
Reflection Matrix Approach for Quantitative Imaging of Scattering Media
Lambert, W., L. A. Cobus, M. Couade, M. Fink, and A. Aubry
Physical Review X 10, no. 2 (2020)

Probing Floquet modes in a time periodic system with time defects using Faraday instability
D'hardemare, G., A. Eddi, and E. Fort
EPL (Europhysics Letters) 131, no. 2 (2020)

Distortion matrix concept for deep optical imaging in scattering media
Badon, A., V. Barolle, K. Irsch, A. Claude Boccara, M. Fink, and A. Aubry
Science Advances 6, no. 30 (2020)

Analytical Modeling of the Path-Loss for Reconfigurable Intelligent Surfaces-Anomalous Mirror or Scatterer ?
Di Renzo, M., F. Habibi Danufane, X. Xi, J. De Rosny, and S. Tretyakov
IEEE Workshop on Signal Processing Advances in Wireless Communications, SPAWC 2020-May (2020)
> Toutes les publications...