Actualités
| 2021/09/08 15:29 |

| 2021/09/02 18:26 |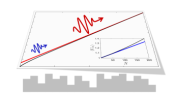 | 2021/07/16 08:38 |
> Toutes les actualités...
Publications
Partial-field illumination ophthalmoscope: Improving the contrast of a camera-based retinal imager
Krafft, L., E. Gofas-Salas, Y. Lai-Tim, M. Paques, L. Mugnier, O. Thouvenin, P. Mecê, and S. Meimon
Applied Optics 60, no. 31, 9951-9956 (2021)

Diffuse field cross-correlations: Scattering theory and electromagnetic experiments
Davy, M., P. Besnier, P. Del Hougne, J. De Rosny, E. Richalot, F. Sarrazin, D. V. Savin, F. Mortessagne, U. Kuhl, and O. Legrand
Physical Review E 104, no. 4 (2021)

Effective Model for Elastic Waves in a Substrate Supporting an Array of Plates/Beams with Flexural and Longitudinal Resonances
Marigo, J. J., K. Pham, A. Maurel, and S. Guenneau
Journal of Elasticity 146, no. 1, 143-177 (2021)

Full characterization of the transmission properties of a multi-plane light converter
Boucher, P., A. Goetschy, G. Sorelli, M. Walschaers, and N. Treps
Physical Review Research 3, no. 2 (2021)
> Toutes les publications...