Actualités
| 2021/09/08 15:29 |

| 2021/09/02 18:26 |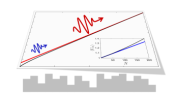 | 2021/07/16 08:38 |
> Toutes les actualités...
Publications
Gravitational lens effect revisited through membrane waves
Catheline, S., V. Delattre, G. Laloy-Borgna, F. Faure, and M. Fink
American Journal of Physics 90, no. 1, 47-50 (2022)

Liquid walls and interfaces in arbitrary directions stabilized by vibrations
Apffel, B., S. Hidalgo-Caballero, A. Eddi, and E. Fort
Proceedings of the National Academy of Sciences of the United States of America 118, no. 48 (2021)

Propagation of scalar waves in dense disordered media exhibiting short- And long-range correlations
Rohfritsch, A., J. M. Conoir, T. Valier-Brasier, R. Pierrat, and R. Marchiano
Physical Review E 104, no. 6 (2021)

Cloaking, trapping and superlensing of lamb waves with negative refraction
Legrand, F., B. Gérardin, F. Bruno, J. Laurent, F. Lemoult, C. Prada, and A. Aubry
Scientific Reports 11, no. 1 (2021)
> Toutes les publications...