Actualités
| 2021/05/04 10:38 |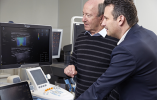 | 2021/04/20 09:30 |
| 2021/03/31 10:46 |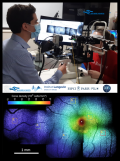 > Toutes les actualités...
Publications
Uncorrelated configurations and field uniformity in reverberation chambers stirred by reconfigurable metasurfaces
Gros, J. B., G. Lerosey, F. Mortessagne, U. Kuhl, and O. Legrand
Applied Physics Letters 118, no. 14, 144101 (2021)

Passive imaging of water pipelines using ambient turbulence noise
Wang, W., Z. Li, A. Dubey, P. Lee, M. Fink, and R. Murch
Mechanical Systems and Signal Processing 160 (2021)

Hybrid modes in a single thermally excited asymmetric dimer antenna
Abou-Hamdan, L., C. Li, R. Haidar, V. Krachmalnicoff, P. Bouchon, and Y. De Wilde
Optics Letters 46, no. 5, 981-984 (2021)

Quantitative Temperature Measurements in Gold Nanorods Using Digital Holography
Lalisse, A., A. A. Mohtar, M. C. Nguyen, R. Carminati, J. Plain, and G. Tessier
ACS Applied Materials and Interfaces (2021)
> Toutes les publications...