Actualités
| 2019/11/25 17:42 |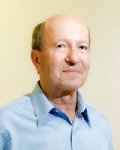 | 2019/11/12 17:54 |

| 2019/09/18 18:40 |
> Toutes les actualités...
Publications
The multi-mode plane wave imaging in the Fourier domain: Theory and applications to fast ultrasound imaging of cracks.
Merabet, L., S. Robert, and C. Prada.
NDT and E International 110 (2020).

How a moving passive observer can perceive its environment ? The Unruh effect revisited.
Fink, M., and J. Garnier.
Wave Motion 93 (2020).

Angular Memory Effect of Transmission Eigenchannels.
Yllmaz, H., C. W. Hsu, A. Goetschy, S. Bittner, S. Rotter, A. Yamilov, and H. Cao.
Physical Review Letters 123, no. 20 (2019).

Controlled mechanical vibration and impacts on skin biology.
Caberlotto, E., M. Bernal, Z. Miller, A. Poole, L. Ruiz, M. Tanter, J. L. Gennisson, and B. Querleux.
Skin Research and Technology 25, no. 6 (2019): 881–889.
> Toutes les publications...