News
| 2017/11/10 17:40 |

| 2017/11/06 15:05 |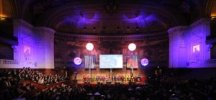 | 2017/10/26 12:47 |
> More news...
Publications
Shaping Microwave Fields Using Nonlinear Unsolicited Feedback: Application to Enhance Energy Harvesting.
Del Hougne, P., M. Fink, and G. Lerosey.
Physical Review Applied 8, no. 6 (2017).

Influence of the neck shape for Helmholtz resonators.
Mercier, J. F., J. J. Marigo, and A. Maurel.
Journal of the Acoustical Society of America 142, no. 6 (2017): 3703–3714.

Acoustic double negativity induced by position correlations within a disordered set of monopolar resonators.
Lanoy, M., J. H. Page, G. Lerosey, F. Lemoult, A. Tourin, and V. Leroy.
Physical Review B 96, no. 22 (2017).

Assessment of biopsy-proven liver fibrosis by two-dimensional shear wave elastography: An individual patient data-based meta-analysis.
Herrmann, E., V. de Lédinghen, C. Cassinotto, W. C. W. Chu, V. Y. F. Leung, G. Ferraioli, C. Filice, L. Castera, V. Vilgrain, M. Ronot et al.
Hepatology 67, no. 1 (2018): 260–272.
> More publications...