News
| 2022/04/08 13:48 |

| 2022/03/25 16:59 |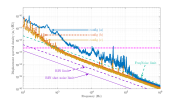 | 2022/03/14 16:57 |
> More news...
Publications
Soft elastomers: A playground for guided waves
Delory, A., F. Lemoult, M. Lanoy, A. Eddi, and C. Prada
The Journal of the Acoustical Society of America 151, no. 5, 3343-3358 (2022)

Time-reversal of Sub-THz Pulses in Complex Media
Mokh, A., R. Khayatzadeh, A. Ourir, M. Kamoun, A. Tourin, M. Fink, and J. De Rosny
Progress In Electromagnetics Research B 95, 141-162 (2022)

Label-free, non-invasive, and repeatable cell viability bioassay using dynamic full-field optical coherence microscopy and supervised machine learning
Park, S., V. Veluvolu, W. S. Martin, T. Nguyen, J. Park, D. L. Sackett, C. Boccara, and A. Gandjbakhche
Biomedical Optics Express 13, no. 6, 3187-3194 (2022)

Freeze-Dried Microfluidic Monodisperse Microbubbles as a New Generation of Ultrasound Contrast Agents
Soysal, U., P. N. Azevedo, F. Bureau, A. Aubry, M. S. Carvalho, A. C. S. N. Pessoa, L. G. D. L. Torre, O. Couture, A. Tourin, M. Fink, and P. Tabeling
Ultrasound in Medicine and Biology (2022)
> More publications...