News
| 2017/05/02 13:35 |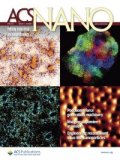 | 2017/03/14 10:56 |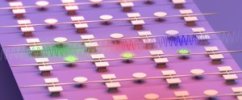 > More news...
Publications
Correlation-enhanced control of wave focusing in disordered media.
Hsu, C. W., S. F. Liew, A. Goetschy, H. Cao, and A. Douglas Stone.
Nature Physics 13, no. 5 (2017): 497–502.

Ambient noise correlation-based imaging with moving sensors.
Fink, M., and J. Garnier.
Inverse Problems and Imaging 11, no. 3 (2017): 477–500.

Nontrivial nonradiating all-dielectric anapole.
Nemkov, N. A., I. V. Stenishchev, and A. A. Basharin.
Scientific Reports 7, no. 1 (2017).

Podosome Force Generation Machinery: A Local Balance between Protrusion at the Core and Traction at the Ring.
Bouissou, A., A. Proag, N. Bourg, K. Pingris, C. Cabriel, S. Balor, T. Mangeat, C. Thibault, C. Vieu, G. Dupuis et al.
ACS Nano 11, no. 4 (2017): 4028–4040.
> More publications...