News
| 2017/11/10 17:40 |

| 2017/11/06 15:05 |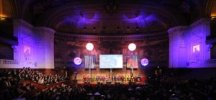 | 2017/10/26 12:47 |
> More news...
Publications
Non-invasive Myocardial Shear Wave Elastography Device for Clinical Applications in Cardiology.
Correia, M., I. Podetti, O. Villemain, J. Baranger, M. Tanter, and M. Pernot.
IRBM 38, no. 6 (2017): 357–362.

Multi-scale tracking reveals scale-dependent chromatin dynamics after DNA damage.
Miné-Hattab, J., V. Recamier, I. Izeddin, R. Rothstein, and X. Darzacq.
Molecular Biology of the Cell 28, no. 23 (2017): 3323–3332.

Slow waves in locally resonant metamaterials line defect waveguides.
Kaina, N., A. Causier, Y. Bourlier, M. Fink, T. Berthelot, and G. Lerosey.
Scientific Reports 7, no. 1 (2017).

Echogenicity enhancement by end-fluorinated polylactide perfluorohexane nanocapsules: Towards ultrasound-activable nanosystems.
Picheth, G., S. Houvenagel, C. Dejean, O. Couture, R. Alves de Freitas, L. Moine, and N. Tsapis.
Acta Biomaterialia 64 (2017): 313–322.
> More publications...