News
| 2019/12/20 16:34 |
| 2019/12/17 18:55 |
| 2019/11/25 17:42 |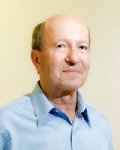 > More news...
Publications
Multimodal method for the scattering by an array of plates connected to an elastic half-space.
Maurel, A., and K. Pham.
Journal of the Acoustical Society of America 146, no. 6 (2019): 4402–4412.

Optimizing Light Storage in Scattering Media with the Dwell-Time Operator.
Durand, M., S. M. Popoff, R. Carminati, and A. Goetschy.
Physical Review Letters 123, no. 24 (2019).

Mimicking the cochlea with an active acoustic metamaterial.
Rupin, M., G. Lerosey, J. De Rosny, and F. Lemoult.
New Journal of Physics 21, no. 9 (2019).

Perfect Brewster transmission through ultrathin perforated films.
Pham, K., A. Maurel, J. F. Mercier, S. Félix, M. L. Cordero, and C. Horvath.
Wave Motion 93 (2020).
> More publications...