Actualités
| 2018/02/14 11:09 |
| 2017/11/10 17:40 |

| 2017/11/06 15:05 |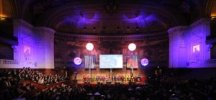 > Toutes les actualités...
Publications
Spatiotemporal matrix image formation for programmable ultrasound scanners.
Berthon, B., P. Morichau-Beauchant, J. Porée, A. Garofalakis, B. Tavitian, M. Tanter, and J. Provost.
Physics in Medicine and Biology 63, no. 3 (2018).

Simultaneous positron emission tomography and ultrafast ultrasound for hybrid molecular, anatomical and functional imaging.
Provost, J., A. Garofalakis, J. Sourdon, D. Bouda, B. Berthon, T. Viel, M. Perez-Liva, C. Lussey-Lepoutre, J. Favier, M. Correia et al.
Nature Biomedical Engineering 2, no. 2 (2018): 85–94.

Testicular ultrasensitive Doppler preliminary experience: a feasibility study.
Rocher, L., J. L. Gennisson, S. Ferlicot, A. Criton, L. Albiges, V. Izard, M. F. Bellin, and J. M. Correas.
Acta Radiologica 59, no. 3 (2018): 346–354.

Multiple scattering of an ultrasonic shock wave in bubbly media.
Lombard, O., N. Viard, V. Leroy, and C. Barrière.
European Physical Journal E 41, no. 2 (2018).
> Toutes les publications...