Actualités
| 2023/03/03 17:53 |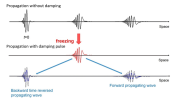 | 2023/03/02 10:34 |

| 2023/02/22 17:50 |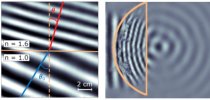 > Toutes les actualités...
Publications
Damping-Driven Time Reversal for Waves
Hidalgo-Caballero, S., S. Kottigegollahalli Sreenivas, V. Bacot, S. Wildeman, M. Harazi, X. Jia, A. Tourin, M. Fink, A. Cassinelli, M. Labousse, and E. Fort
Physical Review Letters 130, no. 8 (2023)

Passive antenna characterization through impedance correlations in a diffuse field
Tamart, M., J. De Rosny, and E. Richalot
IEEE Transactions on Antennas and Propagation, 1-1 (2023)

Computing zero-group-velocity points in anisotropic elastic waveguides: Globally and locally convergent methods
Kiefer, D. A., B. Plestenjak, H. Gravenkamp, and C. Prada
The Journal of the Acoustical Society of America 153, no. 2, 1386-1398 (2023)

Superresolved Imaging Based on Spatiotemporal Wave-Front Shaping
Noetinger, G., S. Métais, G. Lerosey, M. Fink, S. M. Popoff, and F. Lemoult
Physical Review Applied 19, no. 2 (2023)
> Toutes les publications...