Actualités
| 2023/05/10 15:31 |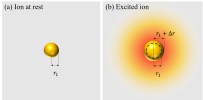 | 2023/04/28 13:52 |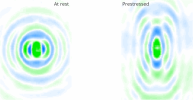 | 2023/04/06 07:02 |

> Toutes les actualités...
Publications
Acoustic Emissions of Nearly Steady and Uniform Granular Flows: A Proxy for Flow Dynamics and Velocity Fluctuations
Bachelet, V., A. Mangeney, R. Toussaint, J. De Rosny, M. I. Arran, M. Farin, and C. Hibert
Journal of Geophysical Research: Earth Surface 128, no. 4 (2023)

Damage in cohesive granular materials: simulations and geophysical implications
Canel, V., M. Campillo, X. Jia, and I. R. Ionescu
Comptes Rendus - Geoscience 355, no. S3, 1-21 (2023)

Strain-mediated ion-ion interaction in rare-earth-doped solids
Louchet-Chauvet, A., and T. Chanelière
Journal of Physics Condensed Matter 35, no. 30, 305501 (2023)

Negative refraction of water waves by hyperbolic metamaterials
Euvé, L. P., K. Pham, and A. Maurel
Journal of Fluid Mechanics 961 (2023)
> Toutes les publications...