Accueil

>

Imaging, focusing and sensing in wave physics 2015
Imaging, focusing and sensing in wave physics 2015
Imaging, focusing and sensing in wave physics }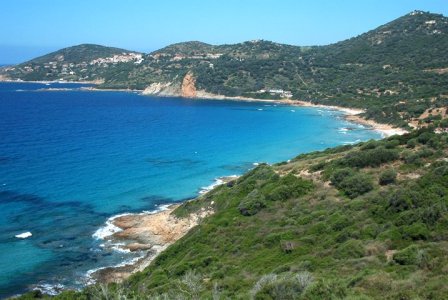 ---
May 25th - May 30th, 2015
Institut Scientifique de Cargèse, Corsica, France
Director : Mathias Fink.
Organized by : Julien de Rosny, Geoffroy Lerosey, and Alexandre Aubry.
---
Amongst numerous communities and fields of research related to wave physics, scientists share the same goal of exploring and understanding what surrounds them, from the very small scale of the atom to the infinite one of the universe. Throughout these disciplines, although different types of waves, spatial scales or propagation media require specific instruments and methods, some key concepts are clearly of common interests. For instance, the physics of wave propagation in complex, scattering and structured media is at the heart of various research fields such as metamaterials and crystals, Anderson localization in fundamental physics, or bio-imaging in applied physics. Similarly, arrays of sensors are being more and more used in domains ranging from ultrasound imaging or optics, to those of seismology or radio-astronomy. Furthermore, all these research fields are clearly working towards very similar goals related to the control of wave propagation, through the concept of time reversal or wave-front shaping, or to their signal processing counterparts, namely, the notions of cross-correlation imaging or compressive sensing.
The aim of this summer school is to create bridges between these various areas of research by gathering their most inspiring scientists in the beautiful village of Cargèse in Corsica. This will permit them to share and confront the concepts developed in their own fields of research with others, which will hopefully lead to many fruitful discussions and collaborations. A specific effort will be made to target the younger audience. It will allow PhD students and young scientist to acquire a solid and broad knowledge of wave physics from the best experts worldwide.
There are still a few places left, you can still register here.
— -
La physique des ondes concerne une très large communauté de physiciens dont les domaines de recherche vont de l'échelle subatomique à celle de l'univers. Bien que les différents domaines exigent des instruments et des méthodes spécifiques, car elles recouvrent différents types d'ondes, échelles spatiales ou milieux de propagation, de nombreux concepts clés se retrouvent dans ces différentes communautés. Par exemple, la physique de la propagation des ondes dans les milieux complexes par exemple les milieux diffuseurs ou structurés est au cœur du développement des métamatériaux, des cristaux photoniques ou phononiques. L'exploration de ces milieux est facilitée par les progrès de l'instrumentation qui permet la généralisation de l'usage de réseaux de capteurs comme dans l'imagerie médicale, le contrôle non destructif, la sismologie ou la radioastronomie. Grâce à ces développements technologiques de nouvelles techniques d'imagerie apparaissent comme la tomographie par intercorrelation de bruit ambiant ou la détection parcimonieuse. En parallèle, certains domaines de recherche travaillent clairement vers le contrôle de la propagation des ondes, à travers le concept de retournement temporel ou le contrôle de front d'onde.
Le but de cette école d'été est de créer des ponts entre ces différents domaines de la recherche. Un ensemble de cours sera prodigué par les scientifiques les plus pointus dans leur domaine. L'école est une occasion unique de partager et de confronter les concepts développés dans les différents domaines. Cette approche multidisciplinaire permet de nombreuses discussions et collaborations fructueuses. Cette école cible tout particulièrement les jeunes chercheurs. Grâce à une approche pédagogique, il permettra aux étudiants de doctorat et jeune scientifique d'acquérir une connaissance large et solide de la physique des ondes avec les meilleurs experts du monde entier.
Il reste quelques places disponibles, vous pouvez encore vous inscrire ici.
Our sponsors - nos sponsors :