Actualités
| 2014/09/18 17:37 |

Des chercheurs de l'Institut viennent de mettre au point une nouvelle technique d'imagerie optique comprimée permettant d'acquérir efficacement des images de bonne résolution en plaçant simplement un (...)
| 2014/09/17 09:46 |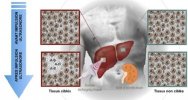 Olivier Couture et Mickaël Tanter et les laboratoires et microfluidique et chimie organique de l'ESPCI ont réussi à induire à distance, par impulsions ultrasonores ciblées, une réaction chimique. Ceci (...)
| 2014/09/17 09:22 |
L'imagerie fonctionnelle par ultrasons, appelée également "fUltrasound", a permis récemment de fournir la première visualisation in vivo de l'activité du cortex piriforme de rats pendant la perception (...)
> Toutes les actualités...
Dernières publications
Convex Optimization Approaches for Blind Sensor Calibration Using Sparsity.
Bilen, C., G. Puy, R. Gribonval, and L. Daudet.
Ieee Transactions On Signal Processing 62, no. 18 (2014): 4847–4856.

Fast wavefront adaptive holography in Nd:YVO4 for ultrasound optical tomography imaging.
Jayet, B., J. - P. Huignard, and F. Ramaz.
Optics Express 22, no. 17 (2014): 20622–20633.

Speckle optical tweezers: micromanipulation with random light fields.
Volpe, G., L. Kurz, A. Callegari, G. Volpe, and S. Gigan.
Optics Express 22, no. 15 (2014): 18159–18167.

Infrared Lock-in Thermography Crack Localization on Metallic Surfaces for Industrial Diagnosis.
Fedala, Y., M. Streza, F. Sepulveda, J. - P. Roger, G. Tessier, and C. Boue.
Journal Of Nondestructive Evaluation 33, no. 3 (2014): 335–341.
> Toutes les publications...
/B_test_restrictions>