Actualités
| 2014/03/24 18:31 |
Mathias Fink, en collaboration avec Amin Chabchoub de la Swinburne University of Technology de Melbourne en Australie, vient de publier dans Physical Review Letters un article sur la génération de (...)
| 2014/02/28 14:12 |
L'ESPCI ParisTech recherche un Maitre de conférences en optique dont l'activité de recherche se déroulera à l'Institut Langevin. Cliquez ici pour plus d'informations.
| 2014/02/21 13:26 |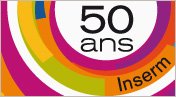 A l'occasion des 50 ans de l'INSERM, Mickael Tanter signe une tribune dans le Huffington Post sur l'échographie du futur. Médecine du futur : à quoi ressembleront les échographies dans 50 ans (...)
> Toutes les actualités...
Dernières publications
Strong tip-sample coupling in thermal radiation scanning tunneling microscopy.
Joulain, K., P. Ben-Abdallah, P. - O. Chapuis, Y. De Wilde, A. Babuty, and C. Henkel.
Journal Of Quantitative Spectroscopy & Radiative Transfer 136 (2014): 1–15.

Phase-sensitive narrowband heterodyne holography.
Bruno, F., J. - B. Laudereau, M. Lesaffre, N. Verrier, and M. Atlan.
Applied Optics 53, no. 7 (2014): 1252–1257.

Holographic imaging of surface acoustic waves.
Bruno, F., J. Laurent, D. Royer, and M. Atlan.
Applied Physics Letters 104, no. 8 (2014).

Low Frequency Interpolation of Room Impulse Responses Using Compressed Sensing.
Mignot, R., G. Chardon, and L. Daudet.
Ieee-Acm Transactions On Audio Speech And Language Processing 22, no. 1 (2014): 205–216.
> Toutes les publications...
/B_test_restrictions>